TRIOLET EDITORIAL & MÍDIAS DIGITAIS
Solutions in publishing
content,

creation and

digital development

Triolet is an agency specialized in publishing projects management and development; creation, editorial content and digital environment. On printed or digital platform we offer services that bring solutions focusing on excellence, optimization, innovation and results.

Disseminate information, connect people and change businesses: publishing and digital media. Together.
100% printed
Textbooks, teacher's books, education systems, literature works, trade books, magazines, catalogs, institutional materials, digital content, customized publishing projects.
100% digital
Development of mobile apps, websites and portals, animations, simulators, digital learning objects, apps, digital environments, interactive technologies.
Triolet 360°
Complete and integrated publishing solutions make the TRIOLET an extension of its customers, with guaranteed results and optimized resources.
A new concept of services.
Who We Are
Our know-how comes from a talented and creative team experienced professionals that have worked for the biggest Brazilian publishing groups.
We've always produced books. And we still do it. We participate in the digital revolution and develop the best practices for creating and producing content for our main customer: the reader.
Business
Business management, relationship, portfolio management, strategy, innovation.
Operations
Infrastructure, production planning and control, data and technology management.
Design & Creation
Graphic design, visual identity, editorial design, creation and design for digital environments, infographics.
Editorial
Content development and editorial production coordination: new projects, adapting, ghostwriting, rewriting, translation, copy editing, screenplay, proofreading.
Arts & Production
Editorial design and art direction, layout design, editorial layout, art editing, iconography, illustration.
Digital Media
Web development, digital books and learning objects production, usability analysis and user experience.
Know The Agency
Mission
Deliver excellence in terms of content production, knowledge transfer and sharing of ideas, contributing to disseminate information, foster cultural development and encourage ethics and democratic values.
Vision
Become a reference as supplier of relevant content and high-quality services, mainly based on innovation technologies.
Values
Ethics
Act with transparency, integrity and respect fostering the knowledge exchange and cooperation with partners and customers.
Confidentiality
Ensure information security to all customers and partners, safeguarding full confidentiality of information on both ongoing and delivered projects.
Transparency
Make information available and clearly communicate actions on project management and execution levels as well as about any action related to the business.
Excellence
Work with responsibility and commitment, aiming at effectiveness, punctuality and efficiency of results.
Portfolio
Who does it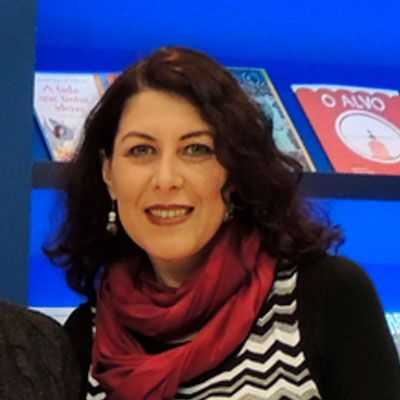 Angélica Pizzutto Pozzani
CEO
Executive officer with more than 20 years of experience in the publishing market, Angelica developed her carrier working on the biggest Brazilian publishing groups like Ática, Saraiva, Moderna-Santillana and Abril Educação. In 2014, reassuring her commitment with the publishing market, she founded TRIOLET EDITORIAL & MÍDIAS DIGITAIS that, in just a few years, became a sound company in the Brazilian publishing market.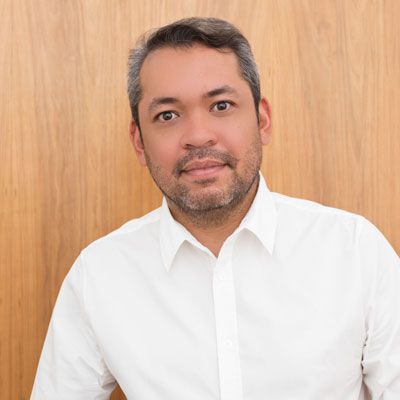 Mário Matsukura
Executive Officer
Executive officer with more than 15 years of experience in the digital market, Mario has huge experience in the development of digital products, service plataforms and digital portals. Having worked for the biggest Brazilian publishing groups, responsible for the creation, development and implementation of innovative solutions, he contributed to bring technology closer to the publishing business world.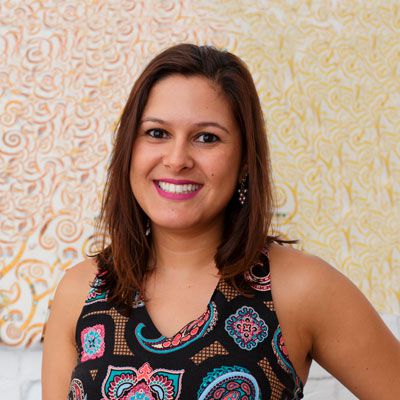 Denise Pizzutto
Publishing Manager
Responsible for the publishing department, Denise heads the team of editors, writers, copydesks, proofreaders and the entire staff that support the contents development. Expert in persons and project management, she stands out in the development and production of multiplatform content in coordination with other creative departments of the agency.
Contact Us
Rua Bartira, 498 - Perdizes
São Paulo - SP Brasil
05009-000

+55 11 2368-4814
+55 11 2361-2577

hello@triolet.com.br